In terms of the Press Trust Reconstruction Act of 1995, the Board of Trustees comprises seven (7) Trustees.  Currently, the Board is composed of:
Mrs. Audrey Mwala, Trustee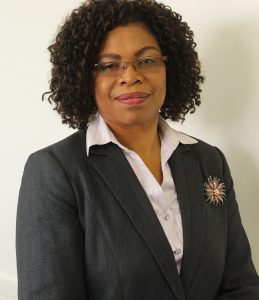 Mrs Audrey Mwala serves as Director of Project Finance & Risk Analysis at the Public Private Partnership Commission (PPPC). She has been in that position from 2009 and has worked for the PPPC in various capacities for 20 years from 1996. She holds an MBA and a Bachelor of Accountancy,both from the University of Malawi which she obtainedin 2007 and 1994 respectively. She is a Fellow of the Chartered Institute of Management Accountants (CIMA). Mrs Mwala is a professional accountant, duly registered with both the Malawi Accountants Board and the Institute of Chartered Accountants in Malawi (ICAM). She has also attended various finance and management related courses.
Mrs Mwala brings valuable experience to the Board of Press Trust having served as non-executive director on the boards ofNBS Bank, Inde Fund, Alliance Capital, Umodzi-The President Walmont Hotel and Sukambizi Trust. She is extremely passionate about carrying out charitable work and she founded and runs The Safe Home, a charity set up to help street children.
Mrs Mwala has presented technical papers on various aspects of Public Private Partnerships (PPPs) at a number of conferences around the world. She is an active participant in shaping policy for PPPs in Malawi.She was appointed to the Board of Trustees of Press Trust in August 2016.