Management Team
Press Trust operates through a permanent Secretariat which is headed by the Executive Secretary who is assisted by two (2) Executives and two (3) Managers as follows:
STEPHEN DICK TENNYSON MATENJE, SC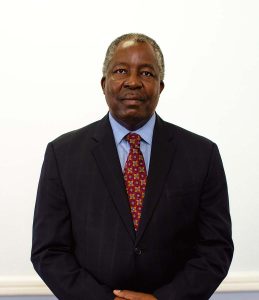 Mr. Steven D.T. Matenje SC is a seasoned independent legal consultant with vast experience in the legal profession. He graduated with Bachelors of Law with Honours in 1980 from the University of Malawi and thereafter obtained his Master of Arts in Business Law degree in the United Kingdom in 1988. He also holds a Diploma in International Law from the University of London obtained in 1983 and a Certificate in Legislative Drafting which he obtained in 1986. He was appointed Senior Counsel (S. C.) by the President of Malawi on 18th May 2004.
Mr. Matenje SC started his career with the Ministry of Justice in 1980 as State Attorney, and gradually rose up the ranks to Solicitor General, serving in that capacity from 1995 to 2006. He was then posted to the Permanent Mission of Malawi to the United Nations in New York as Ambassador and Permanent Representative of Malawi to the United Nations. In 2010, Mr.Matenje SC was posted to the Embassy of Malawi to the United States of America, Washington DC as Ambassador Extraordinary & Plenipotentiary of Malawi to the USA on residential basis and to the Bahamas, Canada, Cuba, Dominican Republic, Mexico & Puerto Rico on a non-residential basis. He served in that capacity for 5 years and then retired from public service.
Mr. Matenje SC has served in over twenty (20) local and international boards and committees throughout his career. Some of these include: Chairperson of Association of Retired Principal Secretaries, Vice President of International Eye Foundation (USA), Member of the Advancing Girl Education in Africa (AGE Africa), Member of the Partnerships to Cut Hunger and Poverty in Africa (USA), Member of the Council of Legal Education in Malawi, Member of the National Council of Safety and Justice, among many others.
He joined the Trust in June 2019.